Physical-chemical water treatment
Small-scale installation for the preparation of potable water from undrinkable water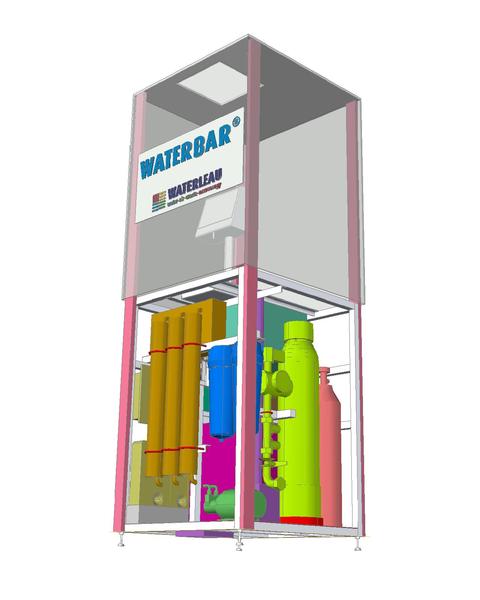 Two-stage RO installation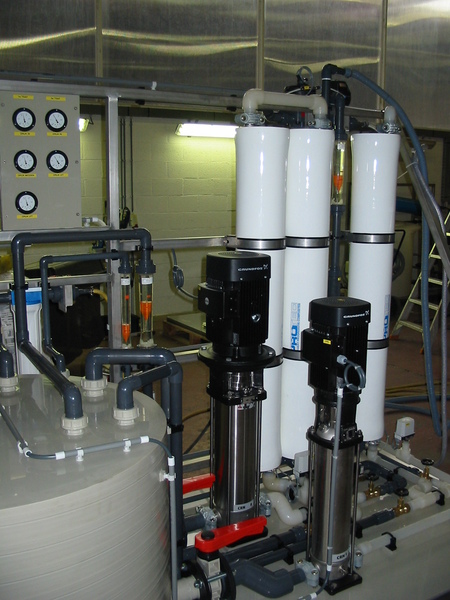 Two-stage RO installation for ultra pure water 1m3/h; 5 microsiemens/cm.
Installation for industrial reuse of rain water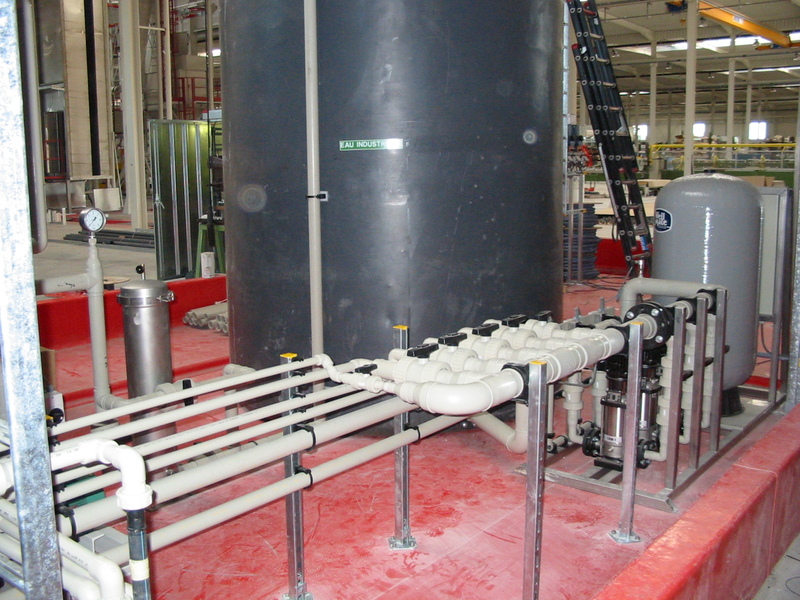 Duplex two-stage ion exchanger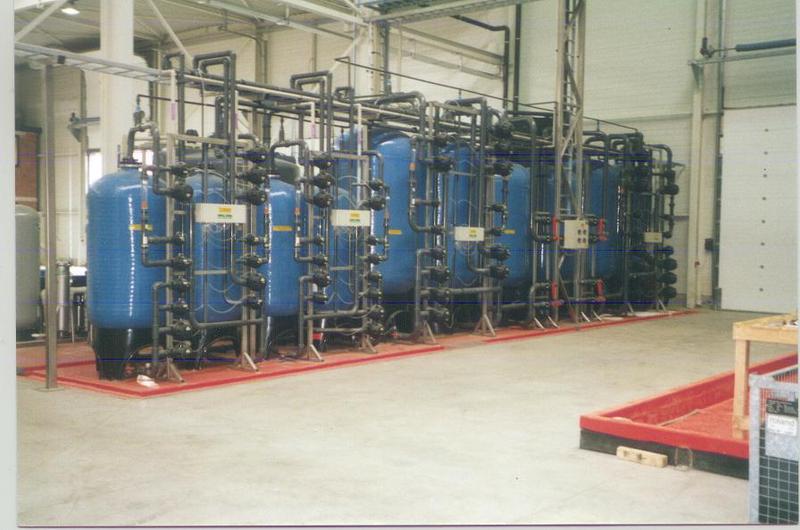 Duplex closed loop ion exchanger 50m3/h; 5 microsiemens/cm.
Pilot scale ion exchanger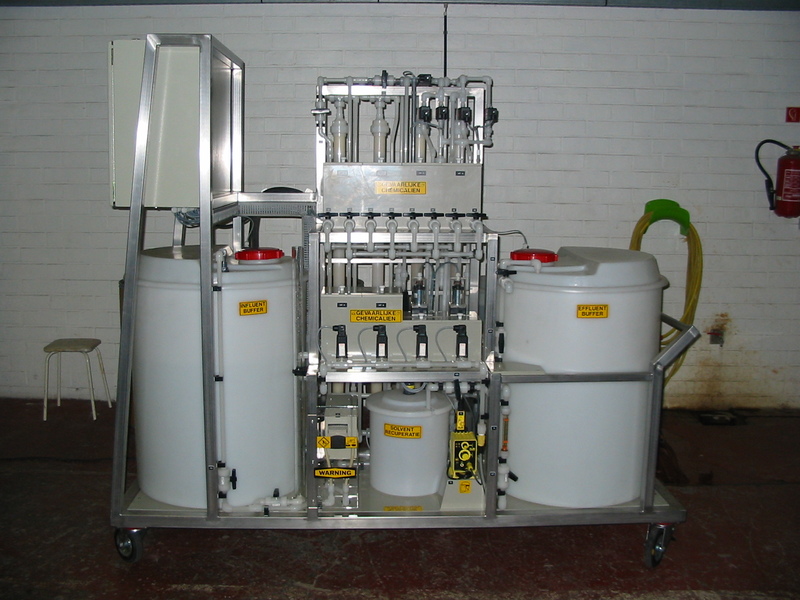 Mobile pilot scale ion exchanger with PLC controlled regeneration.
Ultra-filtration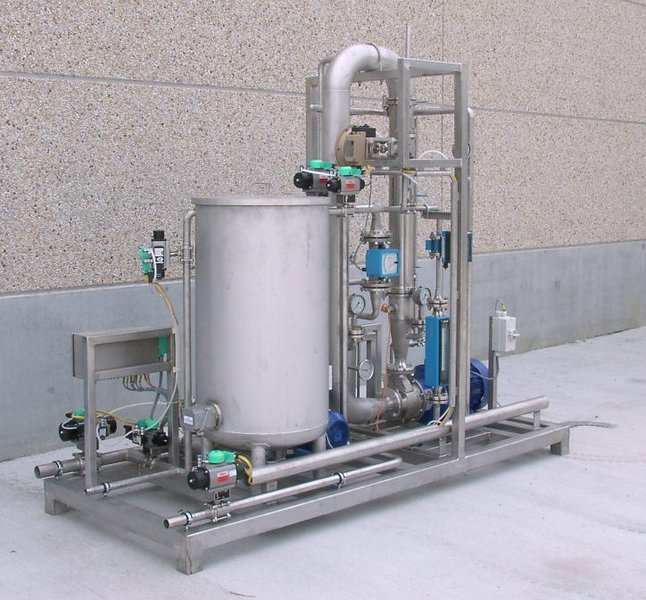 Ultra-filtration with ceramic membranes for continuous treatment of degreasing bath
Filter-press with automatic plate transport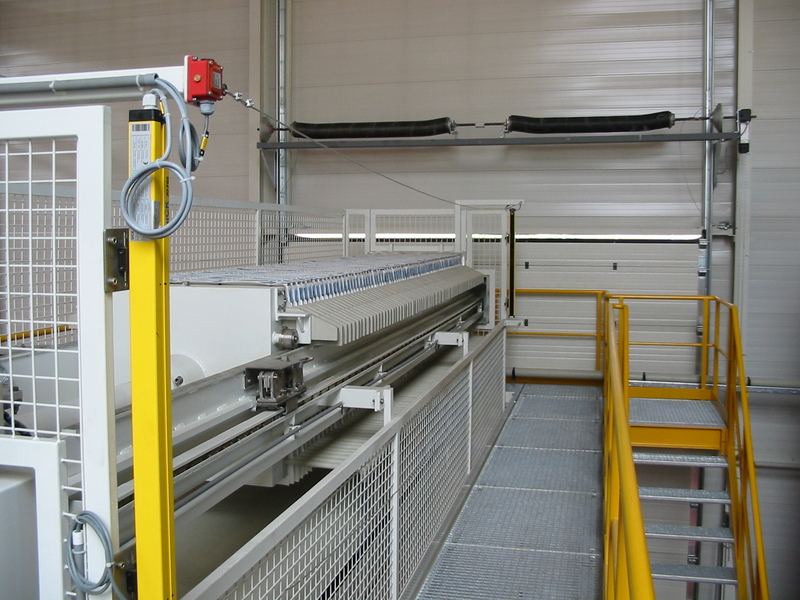 Filter-press with semi-automatic emptying system; automatic plate transport
Waste water pump installation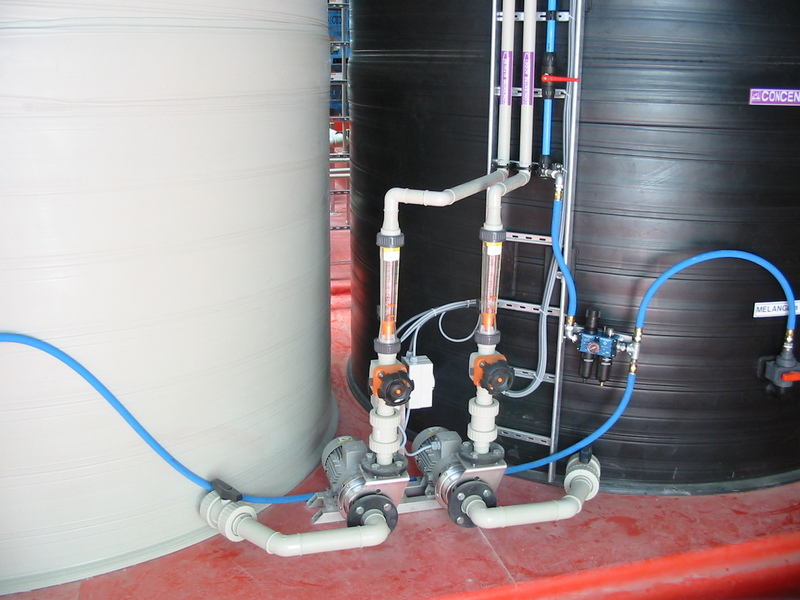 Low speed mixer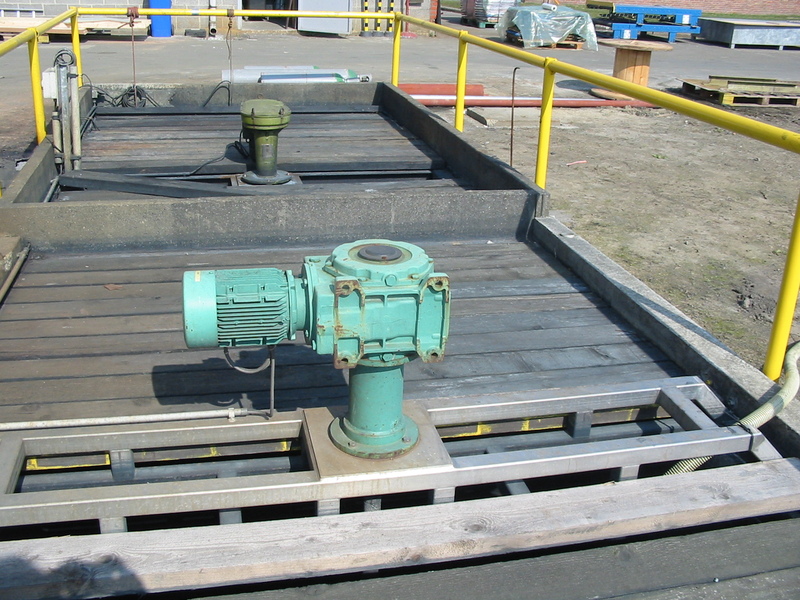 Slow-running mixer with double bearing gearbox.
PP pipe-work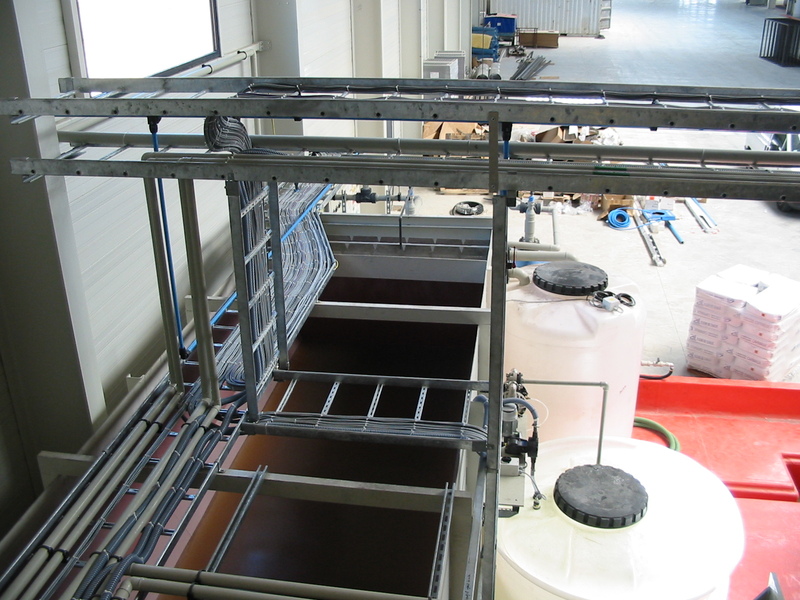 PP piping, double walled tubing and electrical cabling in a water treatment plant.
Stainless steel sedimentation tank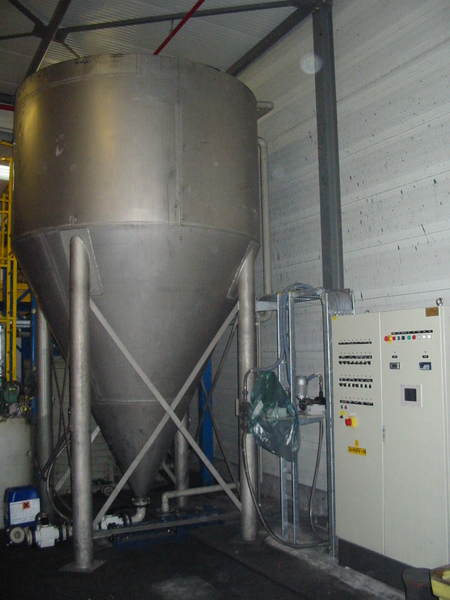 Stainless steel decantation tank with vertical flow-through